*Theme Music*
"Alone? … yes... okay… hello? Babe?"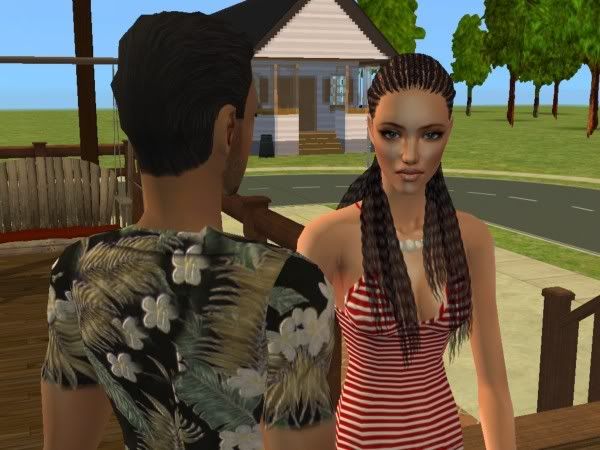 "Inside, now…"
"Hello to you too… What's going on?"
Rose walks in the house, ignoring Jeffery's question.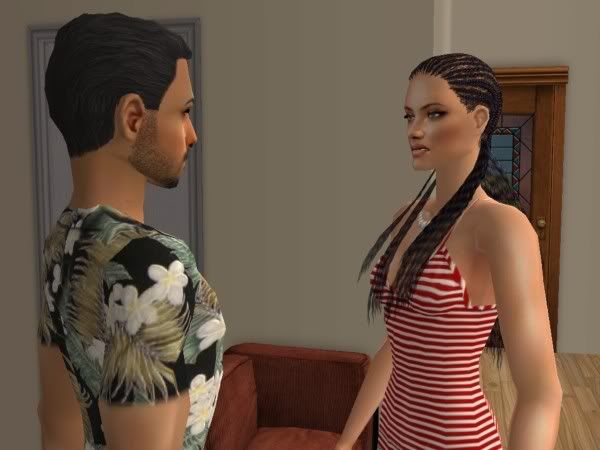 "Why Jeffery, why would you do this to me?"
"Babe, you're not making any sense..."
"The police Jeffery! Why would you call the cops on me?!"
~*~*~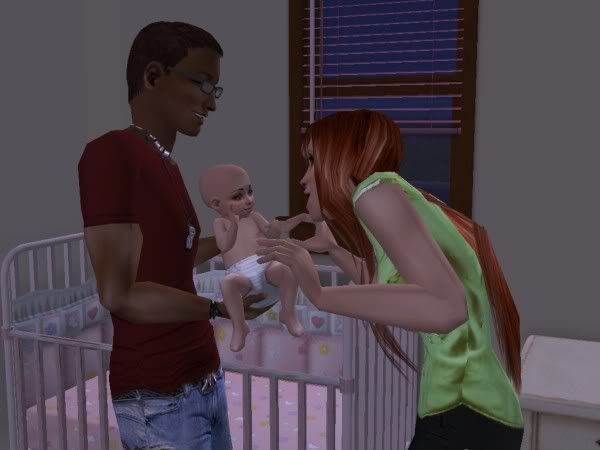 "Who's mommy's girl? Tori, is… yes she is…"
"Okay Tori's mommy, what is the latest with Tori's daddy?"
"I did tell you were engaged right?"
"Hold it, Jeffery never mentioned it."
"Yes well, it was rather sudden and I'm not sure he has come to grips with it…" *sigh* "I haven't heard from him since."
"So he still has no idea he's a father."
"No, and you can't tell him. I will…"
"Soon, Lori… or I will."
~*~*~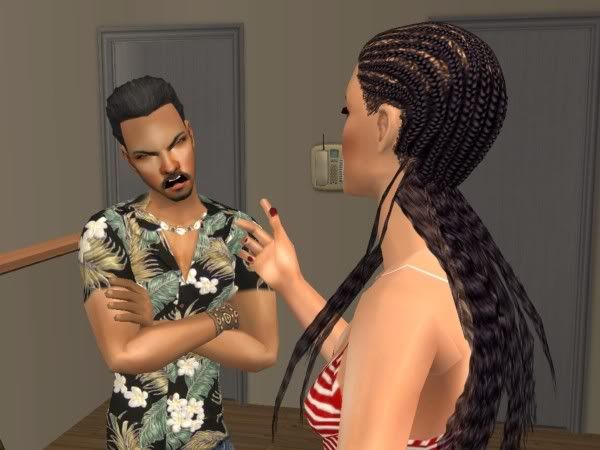 "'On' you? Babe, I saw someone breaking in to your home and I do you a favor and call the cops for you… and this is the thanks I get?"
"There was no burglar, Jeffery… I got the scare of a lifetime… this stupid rookie cop comes busting into my house… 'my' house, Jeffery and starts racing around as I'm getting out of the bathtub… I was bathing, Jeffery, the indignity of it all is more than I can stand and if that wasn't enough, he fined me… fined 'me' for a false report!"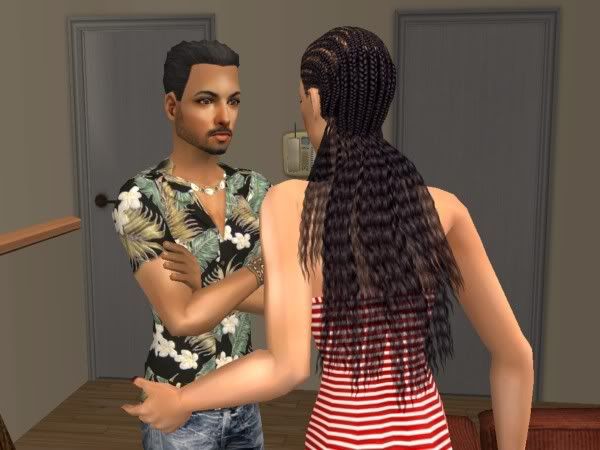 "Oh snap, Babe, I'm so sorry… you were… just stepping out of the tub… with or without a towel?"
"You're missing the point Jeffery, you owe me §500…"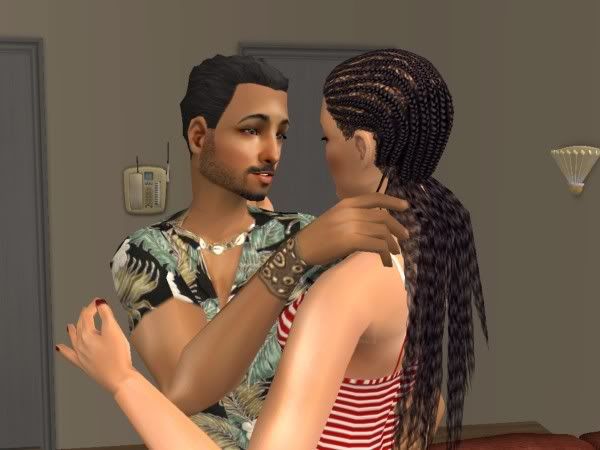 "I'm still on the part where you just got out of the bathtub… the image of your wet body… glistening… soft… supple… wet…"
"You said wet already… you're a mess…"
"Maybe… but you're sexy…"
"You still owe me §500"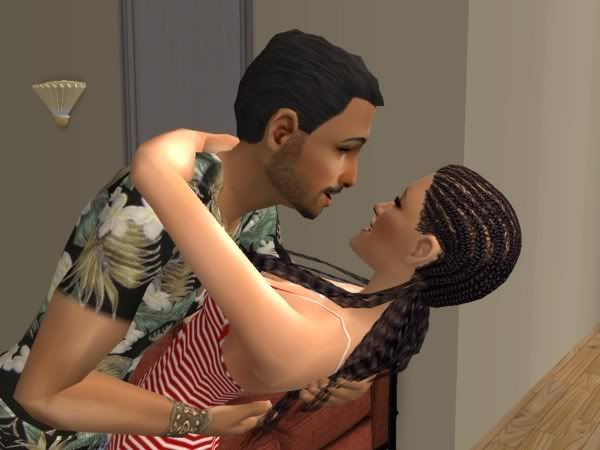 "Perhaps I can talk you in to a work program… I can perform 'favors' until I'm paid off…"
"Please, you'll owe me more…"
"Harsh, Babe… so harsh… you wound me…"
"You'll survive, I have faith."
~*~*~
"Jonathan it's always so good to see you."
"You could see more of me if you would move in with me… hear me out Celeste… you live in a one bedroom home, I have a three bedroom home, there are two of you living here, at my house it's just me…"
"Breathe Jonathan, yes… we'll move in with you.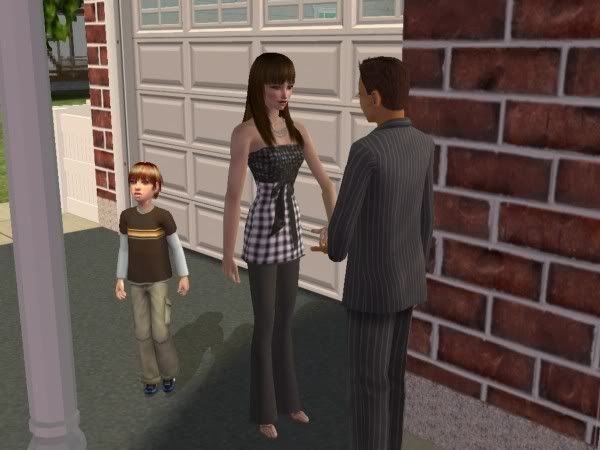 "Your first shipment of household goods has arrived, the rest of your belongings will be arriving shortly, there is some furniture in the 2 spare rooms, but we can either get rid of that or incorporate it however you want. Both you and Cornelious will have plenty of space… you've just made me the happiest sim, Celeste."
"Aunt Celeste… I need to go to school and I don't think the bus driver knows I'm here."
"Don't worry, Sport, I'll drive you to school."
"Wait, Jonathan… thank you. I…"
"We'll talk after work, Celeste… go ahead inside."
"Come on Uncle Jonathan, I'm gonna be late!"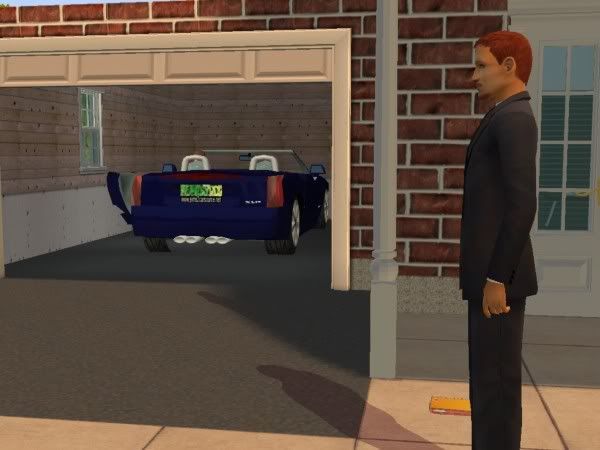 "Jonathan…" *shaking head slowly*
"Seatbelt Cornelious, make sure it clicks… good boy."